Print This Post
March is here and that means it's officially National Craft Month. What a fun month for it, too. March brings with it St. Patrick's Day, and of course… the first day of spring. CutRateCrafts (as our name would suggest) makes crafting our business, literally. There are so many projects one could create and so many great deals to take advantage of while we celebrate NCM.
Not that we need a reason to craft our little hearts out, but we'll take it. DIY projects are a great way to get in the game. To help inspire you to get crafty, enjoy this free eBook, filled with 10 + projects that can be made for any occasion.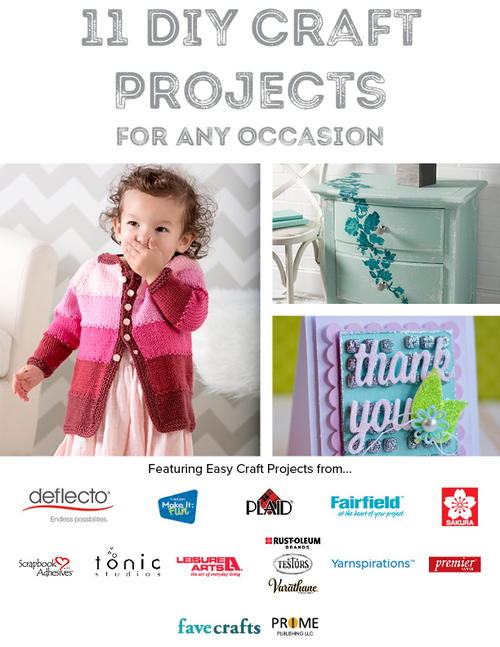 Luck 'O the Irish! These embellishments are the perfect way to spruce up a scrapbook page or to use in creating your own greeting card. Everything that is included in crafting could always use a little extra flair, am I right?!
Even though St. Patrick's Day only lasts one day, that does not mean you have to stop creating fun DIY cards! They're the simplest of crafts, and such a thoughtful way to show someone you're thinking of them. You really only need some cardstock, some markers… and well, the rest is up to you! You can even cross stitch your own cards like these:
Come the 20th of March, we finally get to welcome spring! Remind yourself of the warm days ahead with this paint by number that shows off all that there is to love about this season! If you're a little more daring and don't want to paint inside the lines, so to speak, there are plenty of ways to let your creativity flow. Want to become the Boss like Ross (Bob Ross, that is!) this ultimate master paint set can help you get there. We have plenty of paint in stock, always, over at CRC!
Whatever craft you decide to dive into this National Craft Month, make it your own, get creative, and always have fun!
Print This Post