Print This Post
Christmas is fast approaching! It is one of the best times of the year for crafting- and we have them all. If you're looking for some fabulous holiday-themed cross stitching projects, we have a plethora to choose from; from Santa to sleigh bells, a little bit of everything for every taste. We're here to help you get into the holiday spirit with all the crafting you can handle. Enjoy!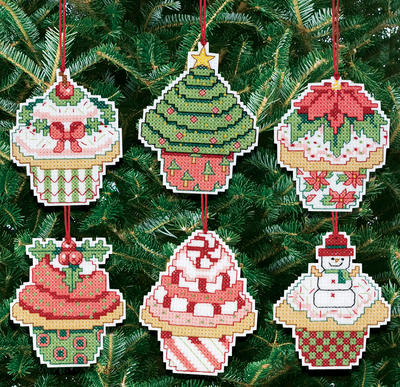 Make 6 of your own cross stitch cupcake ornaments to hang on the tree this season. Show off your crafting skills with this easy-to-follow kit that includes everything you need to create this fun holiday project.
Looking for more cross stitching projects? Check these out:
Merry Christmas and Peace on Earth
Fun with Frosty!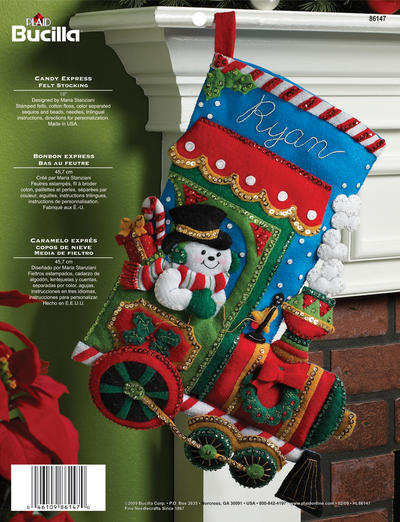 Get a look at this Candy Express Stocking Felt Applique Kit
Applique kits are great to give as gifts, as they are fitting for beginners and experts alike. With so many different styles, you can find a number of kits to fit any taste.
For the holiday season, here are a few of our favorites:
Christmas Stocking Silverware Pockets
Deck the Halls
What a festive time of the year- filled with so many home decor options. If you're like us here at CRC, you love to fill your home with Christmas cheer. If you love cross stitch, you'll love this Christmas Snowfriends Banner that you can display during the holidays.
A little holiday decor and more:
Create Your Own Ornament Decoration
3-D Paper Snowflake Banner  CUTE!
Holiday Extras!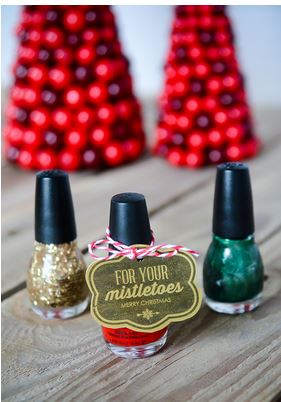 What's your favorite thing about the holidays? Let us know!
Print This Post